Canon FL 50mm f1.4 is a classic lens from 1966. I wanted to try this lens because the early Canon OM 50mm f1.9 gave me excellent results, and I wanted to see if these slightly later lenses would provide similar results. Due to their age, they fly under the radar of most vintage lens hunters, so prices are acceptable too. I obtained one in excellent condition, and I am pleasantly surprised and glad I bought it.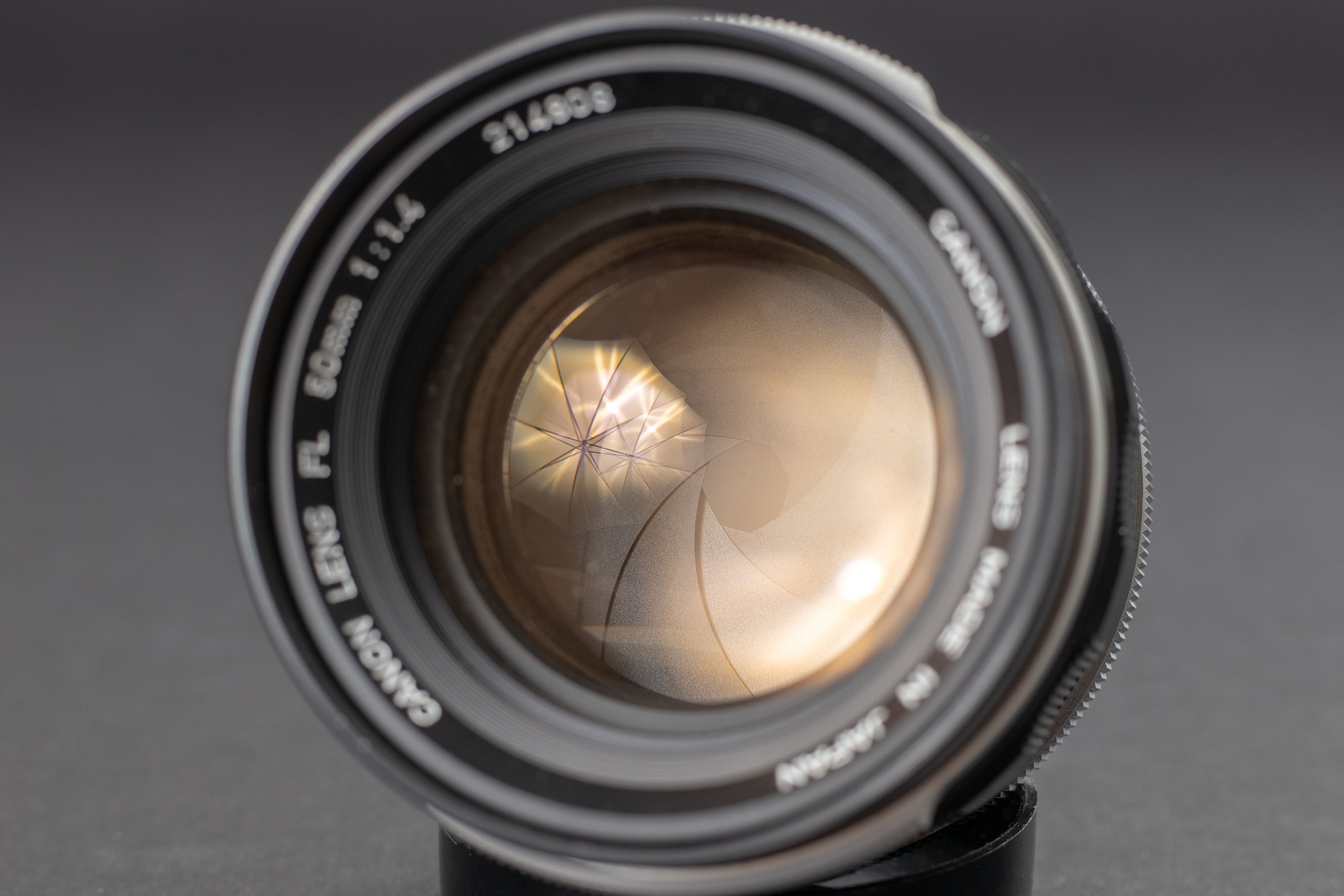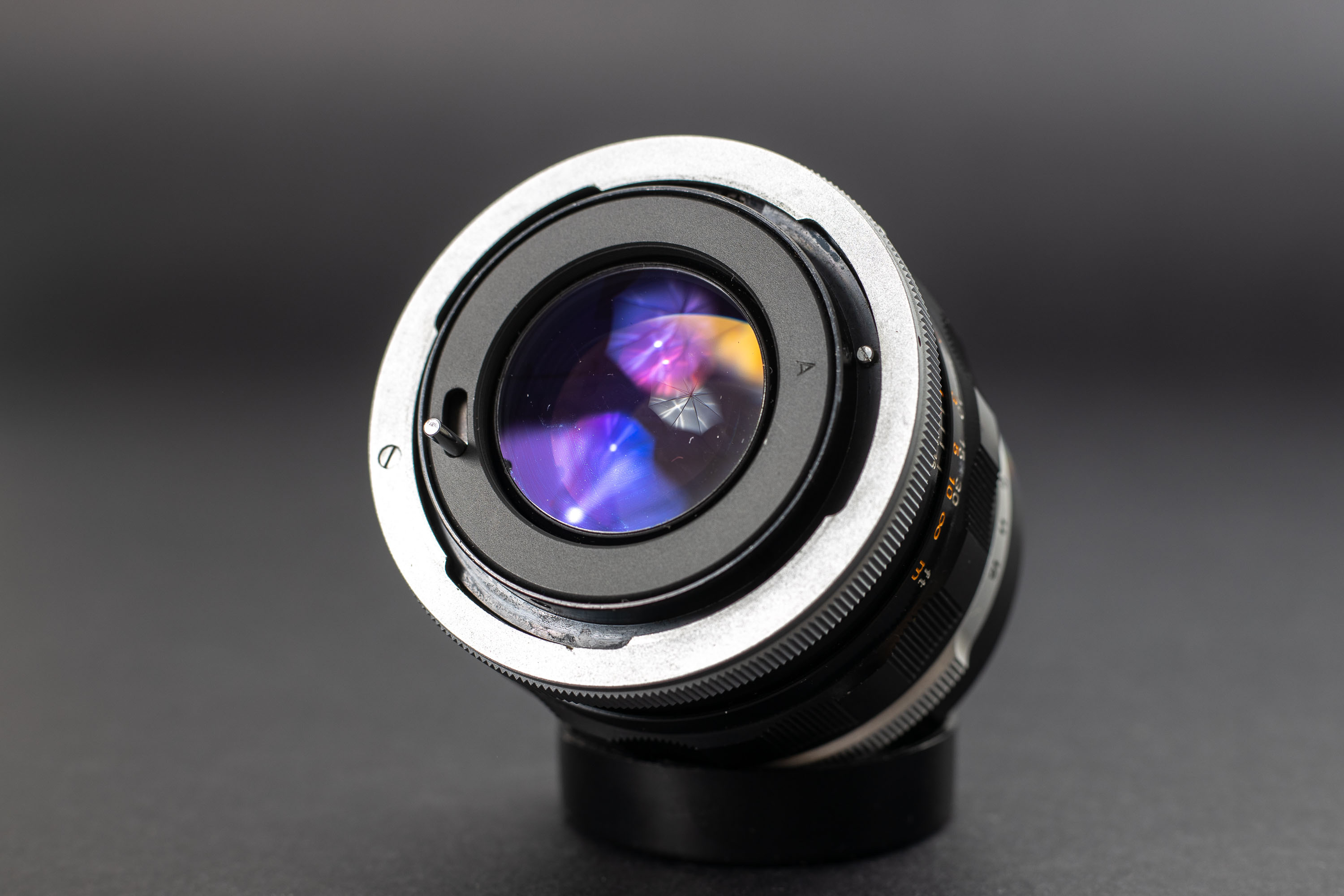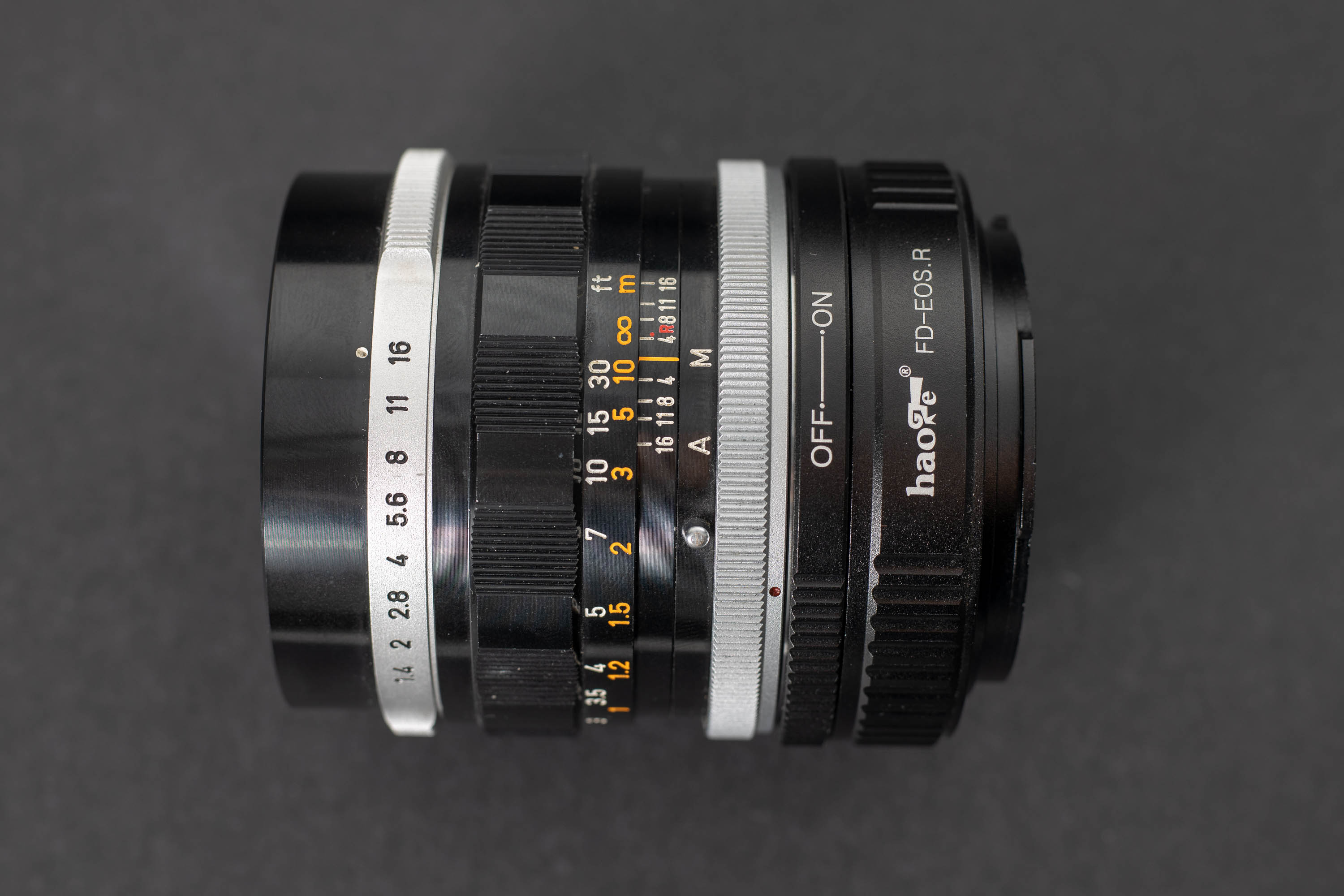 Features
The mechanics are great – the lens is functioning and looking new, even after all these years. I truly appreciate the quality of these older manual lenses – they still work smoothly and give pleasant tactile feedback. The focus is well-damped, and the aperture blades are beautiful and perfectly aligned. The aperture selector ring has a shape similar to the Contarex Zeiss 50mm f2. 
Unsure whether this is the quality of the lens or the adapter, but the lens reaches infinity right at the infinity hard stop, making landscape photography effortless.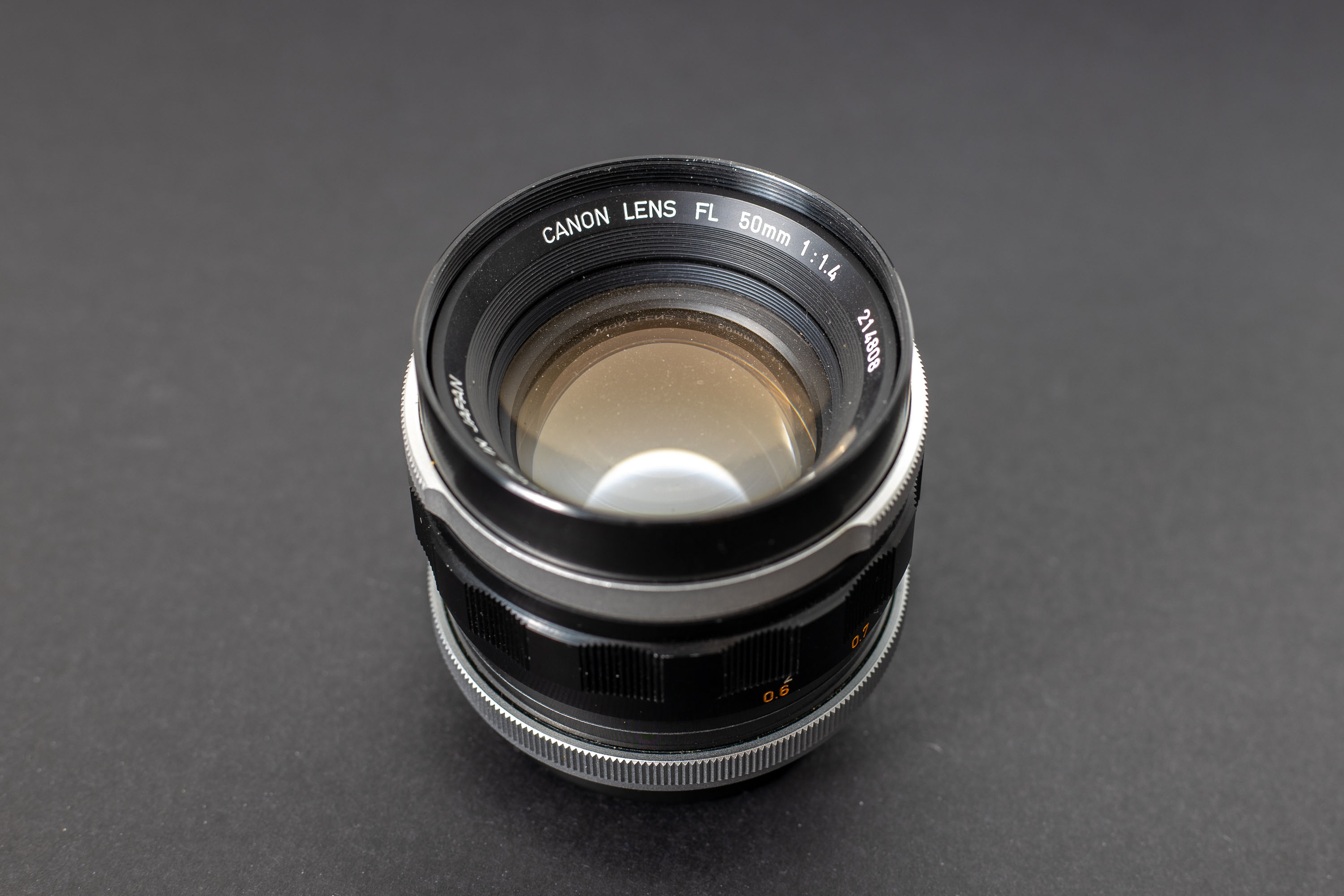 Versions
Canon FL 50mm f1.4 came in three versions – this is a review of the second version of the lens. The three versions of this lens significantly differ optically – like three separate lenses.
The first version: Had an Auto / Manual switch ring right next to the aperture setting ring and contained thoriated (radioactive) glass. Lens released in April 1965 with a "six elements in four groups" formula.
The second version: The Auto / Manual switch is now at the rear of the lens, next to the mount lock ring. The lens label carries "CANON LENS FL 50mm f1:1.4". It was updated on September 1966, now containing the "six elements in five groups" optical formula.
The third version: The Auto / Manual switch is also at the rear of the lens, next to the mount lock ring. The lens has version "II" added to the label as "CANON LENS FL 50mm f1:1.4 II". Lens was released on May 1968 with the updated "seven elements in six groups" optical scheme.
Performance
Canon FL 50mm f1.4 is bright and pleasant to use. The lens has enough sharpness for good quality focus peaking – some less sharp lenses don't trigger the focus peaking – making it difficult to focus even on mirrorless cameras. Shooting at f1.4 produces dreamy, glowy, low-contrast images, majorly affected by spherical aberration – perfect for vintage portraiture but not much else. The background (bokeh) is lovely and smooth. 
Performance increases sufficiently at smaller apertures and makes it a great walkaround lens. I took the Canon FL 50mm f1.4 to Greece for two weeks and used it exclusively – the images do not disappoint. However, there is a slight lack of contrast or clarity in some of them.
Price
The good thing is that, at least for now, you can find Canon FL lenses for little money. I paid $30 for the first version and $60 for the second version – I bought both on eBay. 
Canon FD / FL to EOS R adapter
Initially, I had the expensive Novoflex adapter – more expensive is only sometimes the best. Sure, the adapter had finely finished metal, but it only partially worked – early FD lenses barely locked into position, and FL lenses do not fix into place. It annoyed me a lot because I risked the radioactive FL lenses coming off the adapter and smashing on the ground – with all the associated consequences.
I tried a lot of other adapter brands, but one brand stood out – the Haoge – they make affordable adapters and never let me down. 
I decided to get another FD/FL to EOS R adapter from Haoge, and I was delighted when the FL lenses fit well and, most importantly, locked into position. There is no play; the mounting ring firmly locks the lens into place. The adapter has the manual aperture setting ring, which closes down the aperture – something the Novoflex adapter lacked, even though I do not use this feature.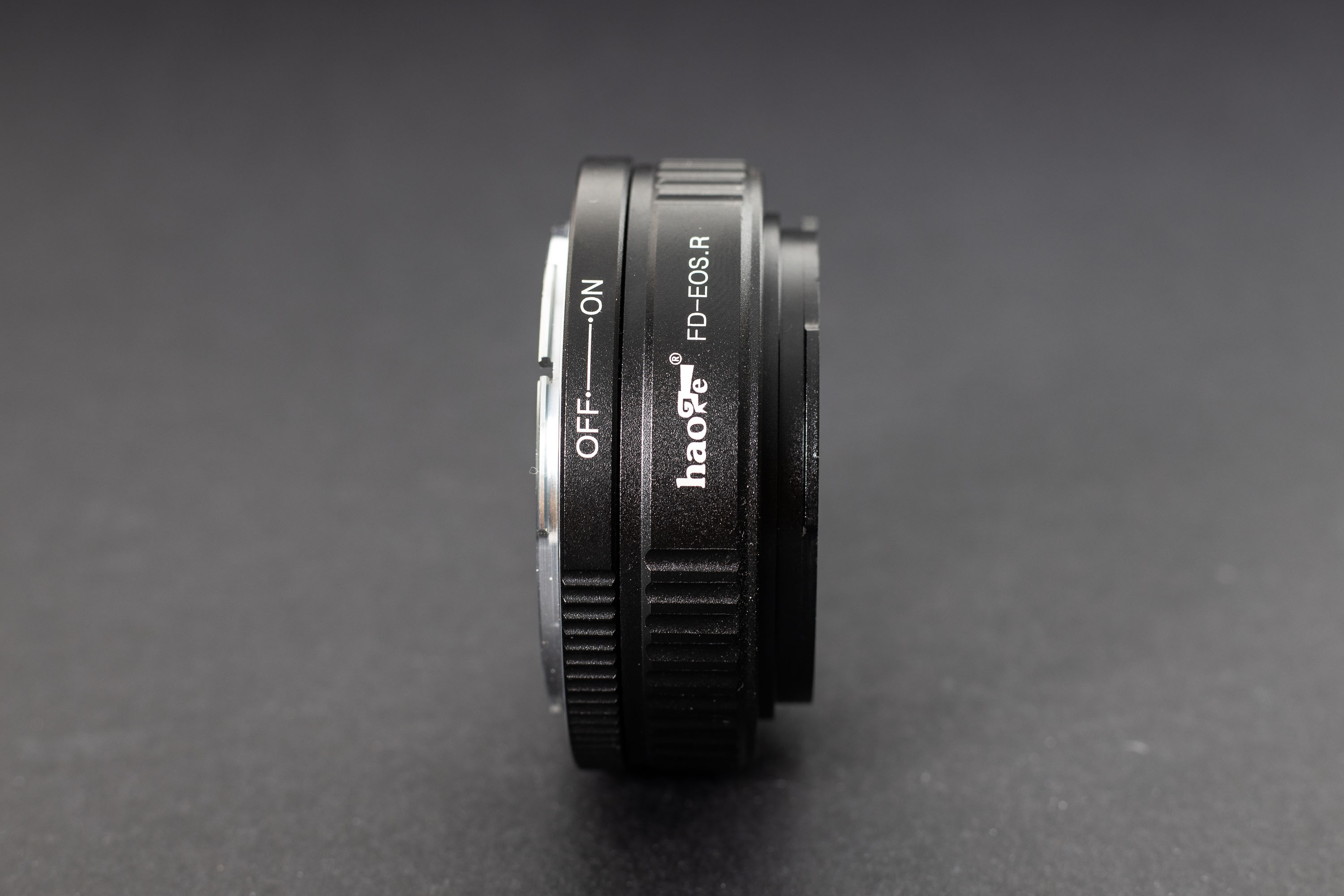 Specifications (for each version)
Lens construction (Groups / Elements): 4 / 6 (I), 5 / 6 (II), 6 / 7 (III)
Released: April 1965 (I), September 1966 (II), May 1968 (III)
Radioactive: Yes (I), No (II), No (III)
No. of Diaphragm Blades: 8 (all versions)
Minimum Aperture: f16 (all versions)
Filter Diameter: 58 mm (all versions)
Closest Focusing Distance: 0.6m (all versions)
Made in: Japan (all versions)
Pros and Cons
Pros
Solid mechanical build
Different optics for each version of the lens
Price

Cons
Soft and low contrast wide-open
Conclusion
Sometimes it's not about the absolute resolution or cleanliness of the shot – it's what you feel when looking at the photos. And most photos taken with this lens feel right. Canon FL 50mm f1.4 (second version) is a reasonably priced, competent lens delivering pleasant photographs. However, it does suffer from lower contrast and decreased sharpness in some scenarios, especially in bright scenes. I rate it 4 out of 5.
Did you like this review? Do you have something to add about this lens? Please leave a comment!
Sample Images