Carl Zeiss Contarex Planar 50mm f2 is an engineering marvel, just like the other Contarex lenses. Carl Zeiss introduced it in 1957 as the first lens for the Contarex system, and even today, its mechanical beauty, precision and usability are unmatched by anything else – even Carl Zeiss itself. This lens is in the middle of the standard lens lineup – between the f2.8 Tessar and f1.4 Planar. 
Why I bought the Carl Zeiss Contarex Planar 50mm f2
I wanted to own a Contarex lens for a long time – but always hesitated because they were expensive, and there was not much information about them. From time to time, I stumbled upon tidbits of information about the Contarex system to keep the interest going, but I never pulled the trigger. I felt they were worth a try but still hesitated. However, the only way to know whether they were worth the money was to buy them and confirm or disprove these classics' lore. Then, one day I bought it – found a good deal on eBay and could not resist any longer.
History
Back in the 1950s, the competition was fierce – many new and existing camera makers were innovating and bringing out various technologies, cameras, and lens designs. Carl Zeiss was under a lot of pressure. Their cameras were good, but there was also a lot of competition, and profits were not significant. In a desperate last-ditch effort, Carl Zeiss spared nothing to produce the highest-quality, best-performing professional camera system – the Contarex to compete with Leica and the influx of Japanese cameras. The Contarex camera was assembled from 1100 different parts and was highly complex – the lenses similarly so. The Carl Zeiss Planar 50mm f2 came as a standard lens for the Contarex camera, but it offered stellar performance, unlike some standard lenses of today. 
Versions
This lens came in two versions: the early silver version – released in 1957, and the later Blitz version (black barrel), released in 1965. Both versions have the same optical formula, but the Blitz version has a longer minimum focus distance of 0.38m. In comparison, the earlier silver version has an MFD of 0.3m, allowing nearly macro photography. 
Build quality and construction
It's enough to hold the Carl Zeiss Contarex Planar 50mm f2 in your hand to know that it is a Rolls-Royce of camera lenses. Carl Zeiss engineered Contarex lenses so well that they still work and feel better than most lenses of current times.
The focus ring is precision engineered and is silky smooth – you can easily focus with one finger – there are two lugs on the focus ring, making it super-comfortable to focus manually. There is no play whatsoever, and accurate focus is easy to achieve. 
A minimum focus distance of 30cm (of the silver version) is a very nice feature – allowing compelling close-ups without extension tubes. 
The lens is heavy for its size, but it makes up for that in quality – I like that weight knowing it's all solid metal.
Adapting Carl Zeiss Contarex Planar 50mm f2
I used a Haoge branded adapter, which was not very expensive on eBay. The adapter is solid metal and matches the colour of the lens. There are no aperture rings on Contarex lenses; thus, the aperture setting will depend on the adapter – or the camera body if you are using the original camera.
Due to a short flange distance, it is only possible to adapt Contarex lenses on modern mirrorless cameras, such as the Canon EOS R that I am using. 
Image Quality
Image quality ultimately makes or breaks the lens – no matter how beautiful or mechanically perfect it is. I'm happy that my gamble paid off and that the Contarex Planar 50mm f2 turned out to be stunning. 
I found another keeper! Images are pin-sharp, contrasty and most importantly – appealing to the eye even when wide open and in challenging lighting conditions. 
This lens creates captivating images that are hard to describe in words, yet their charm is easy to see. I prefer them over those produced using the other lenses. My wife also noticed that the images look like "they already have an instagram filter" straight out of the camera. That's without any filters or editing, just RAW rendering. Maybe the old glass is to blame for those pleasant colours. 
I take this lens when I need to be confident about the results – I would not hesitate to take it on a once-in-a-lifetime holiday where every picture opportunity is priceless. It is a predictable, multipurpose lens, and that is why it's unique among many vintage lenses, which usually are good at only one thing, like bubble bokeh. 
Contarex Planar 50mm f2 is single coated, and yet it withstands bright subjects, such as the sun in the frame quite well. There are some ghosts and loss of contrast with the sun in the frame, but nothing too noticeable. 
Sure, in lab tests, this lens would be outperformed by the modern glass in almost every metric, especially in the corner sharpness. But it has a lovely character – a way overused word for an appealing combination of imperfections arising from old lens making techniques, lens design, and coating.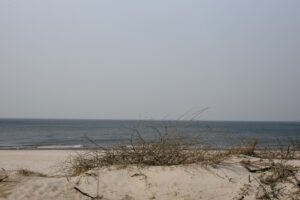 Cost
It's a relatively rare vintage lens; therefore, the price reflects that. You could buy a lot of f1.4s or even f1.2s from other manufacturers for the cost of this lens. And yet, at least for me – it's entirely worth it. I bought mine for about €300, but nowadays prices have increased to €400 or even more. Be patient – the cheaper options will show up on eBay and other shops. 
Pros:
Reliable and predictable
Appealing vintage-looking photos
Colour rendering
Sharp and contrasty
Cons:
Comparably slow (f2)
Expensive
Conclusion
We rarely get a perfect combination of mechanical beauty, precision engineering, smooth operation, and image quality coupled together. Carl Zeiss Contarex Planar 50mm f2 has that winning combination. I know I have been praising this lens a lot, and I may sound biased – but I adore this lens. Something triggers this excitement, and I end up having this lens on the camera more than other lenses. I rate this lens 5 out of 5, and will now have to go looking for more Contarex glass.
Have you tried any Contarex lenses? What are your thoughts? Please leave a comment!
Carl Zeiss Contarex Planar 50mm f2 Sample Images