Mamiya Sekor 58mm f1.7 is another vintage lens from the 1960s – having a somewhat rare focal length and aperture combination, producing soft bokeh and strong object separation. 
History and versions
Mamiya Sekor 58mm f1.7 F.C. – Exakta mount
Mamiya Sekor 58mm f1.7 F.C., released in 1961, alongside the Mamiya's first production SLR camera – the Mamiya Prismat NP. This camera used an Exakta mount; therefore, the first version of the Sekor 58mm f1.7 can easily be adapted to modern cameras using the widely available Exakta adapters. 
Mamiya Sekor 58mm f1.7 – M42 mount
In 1964 Mamiya launched a successor to the Prismat – Mamiya/Sekor CP, also known as the CWP in the USA. It came with the M42 version of the Mamiya Sekor 58mm f1.7, containing radioactive lens elements – meaning a change in the optical design had occurred between the first and second versions. M42 version is also the rarest because Mamiya only made it for two years. 
Argus-Sekor 58mm f1.7
The third version is in the form of Argus-Sekor 58mm f1.7, which Mamiya made for Argus between 1962-1966. This camera had a unique mount, not used on any other camera system, therefore adapting is difficult without lens modification. 
Mamiya Sekor 58mm f1.7 M42

Lens radioactivity

Mamiya Sekor 58mm f1.7 M42 is mildly radioactive – indicating that lens includes thorium-containing glass. Exakta and Argus versions don't contain thoriated glass – suggesting that there are different optical specifications between radioactive M42 and the non-radioactive versions.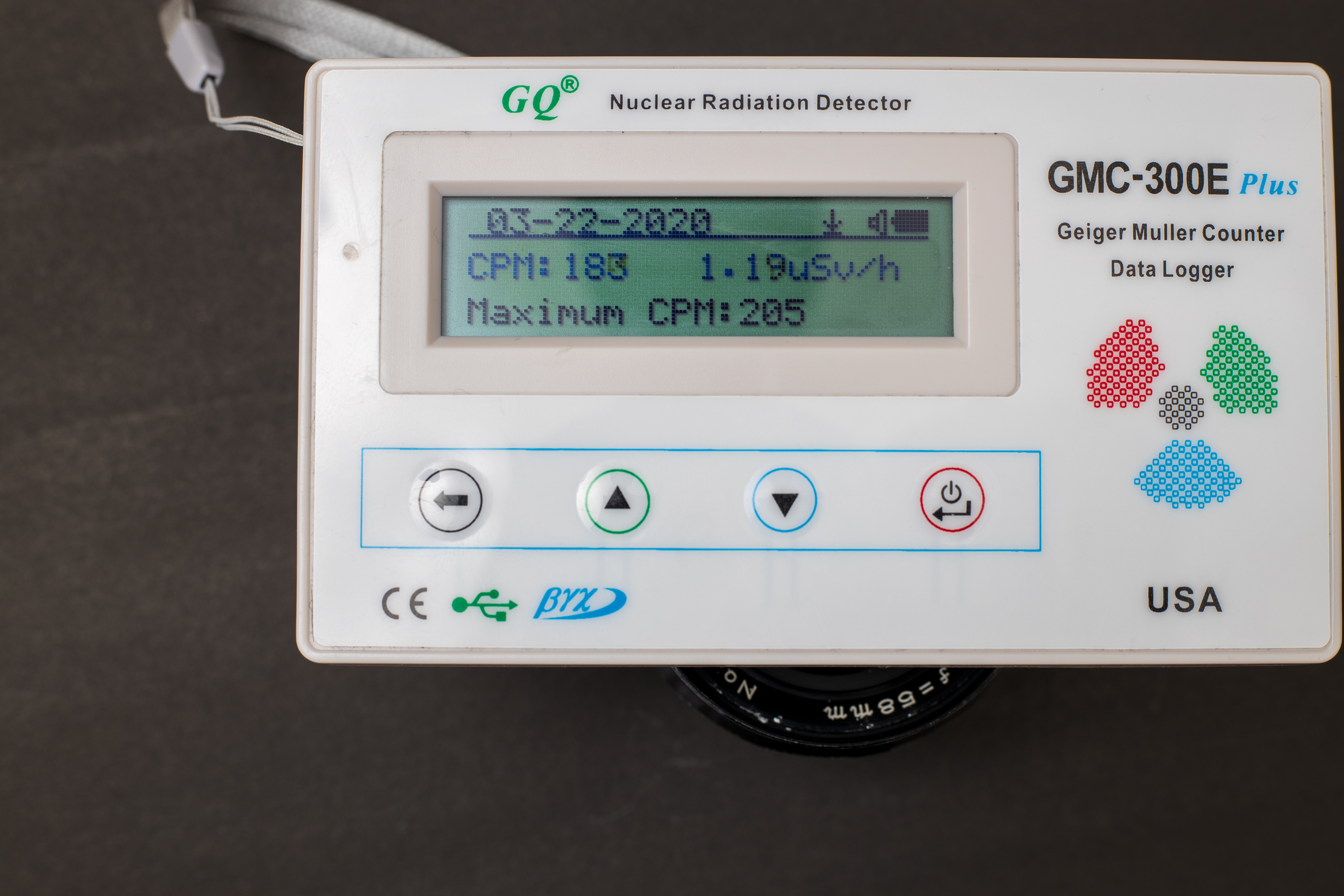 Is it dangerous?
It is relatively safe. Radioactivity is mild, and very 'favourably' placed – radiating mainly from the front of the lens towards the subject, and not from the rear element towards the user. This placement of the radioactive component makes it safer for both the user and the camera because the radiation level at the rear of the lens is barely noticeable above the background level. I've written a long article about radioactive lenses, explaining everything in detail.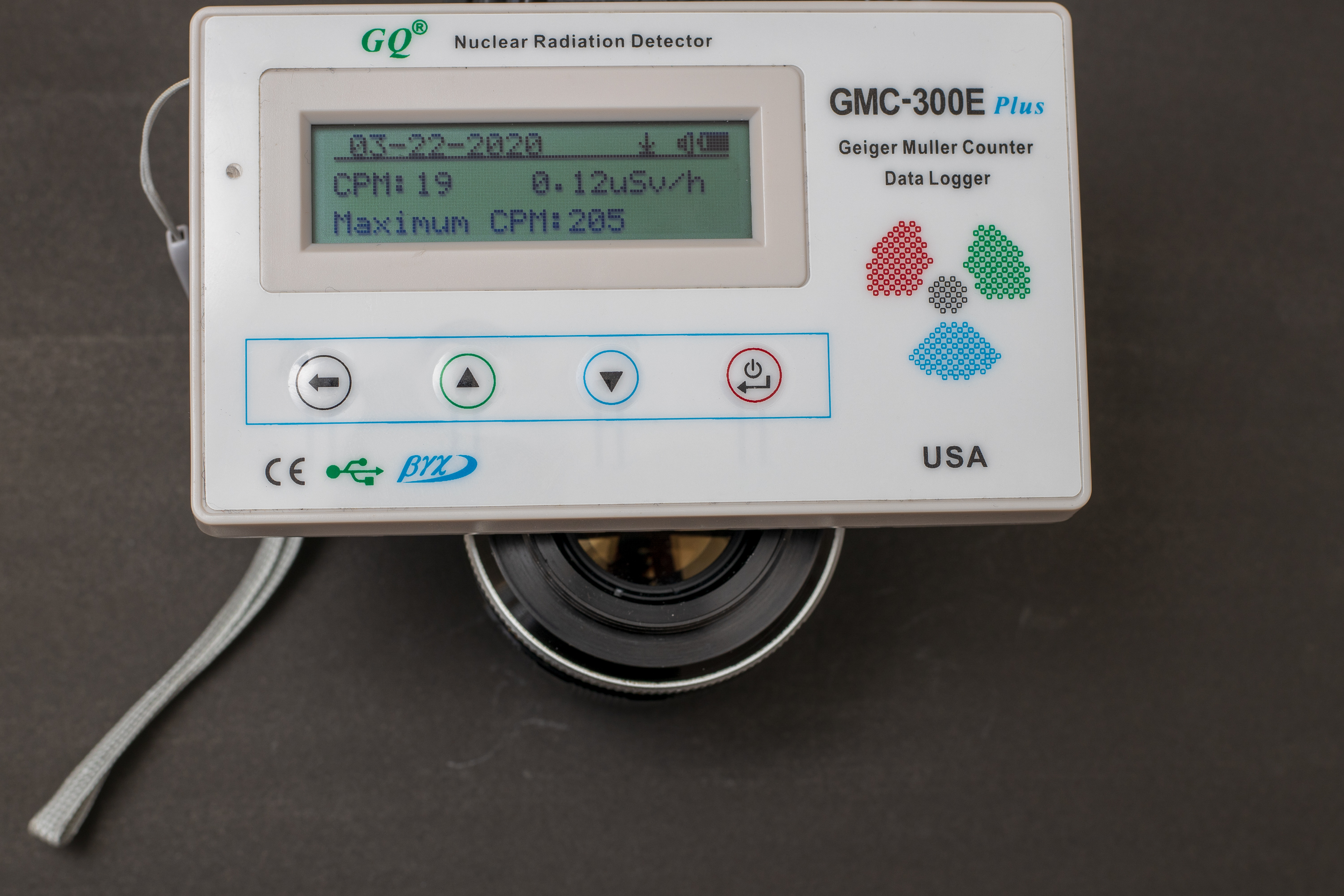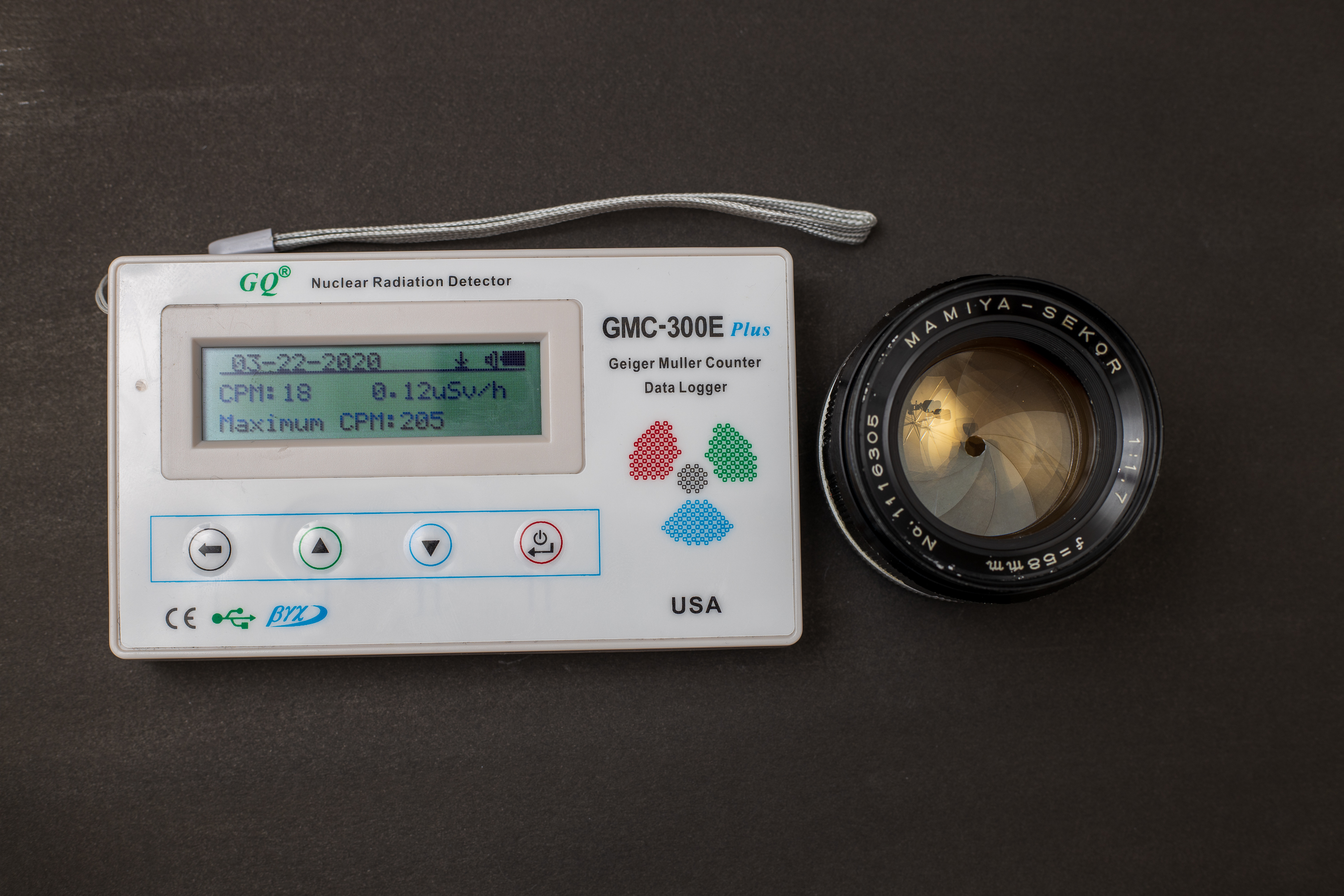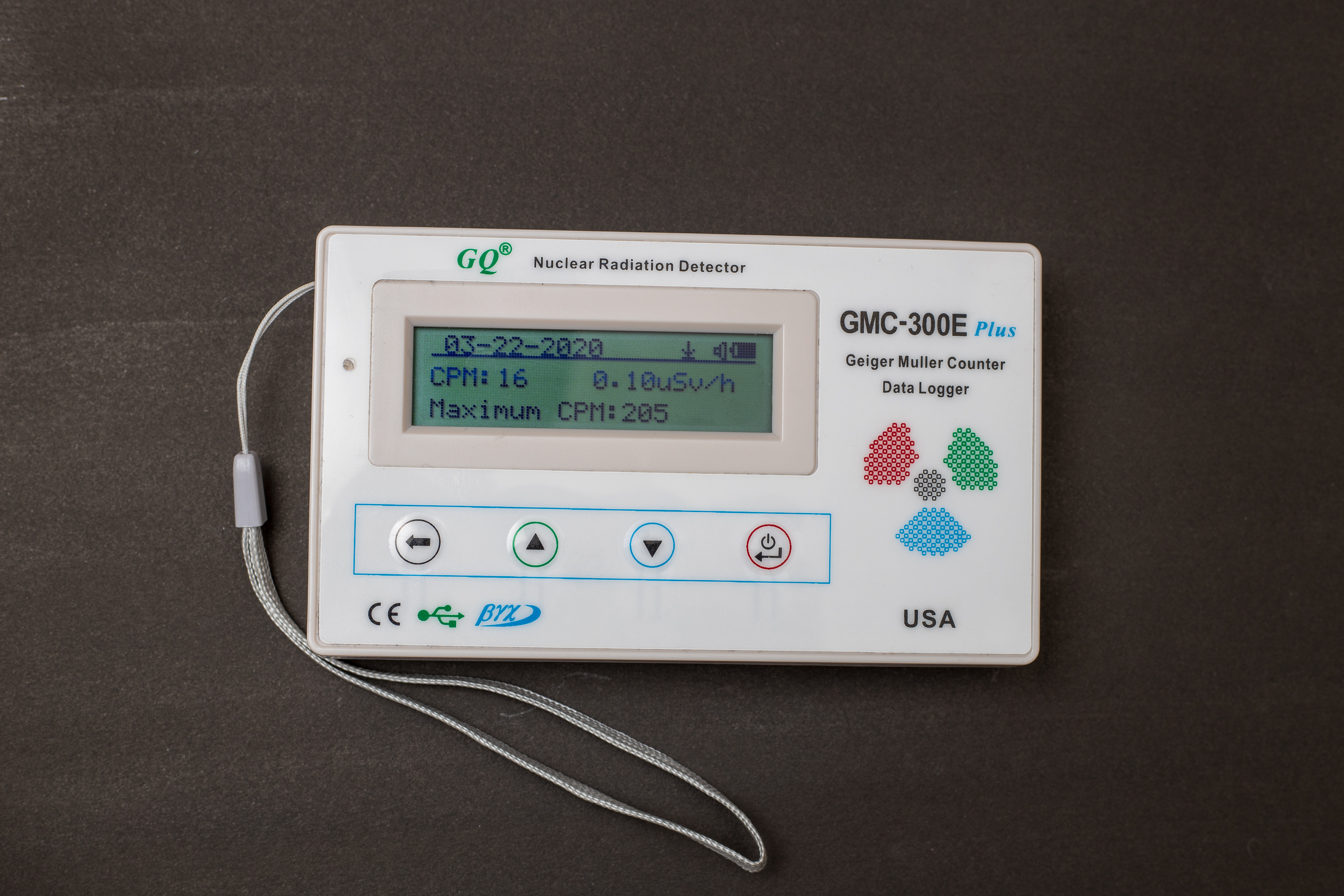 Precautions
While the radioactivity emitted by the lens is small and generally harmless, it can still cause trouble if mishandled. Most importantly, protect the lens from damage and minimise your exposure to it. Try not to store it in your bedroom.
Some lenses have radioactive elements in the rear of the lens – these lenses should not be left on the camera, as they can potentially damage the sensors and electronics. Radiation damage results in the formation of hot pixels on the sensor. Doses required to inflict this damage are much larger than the radioactive lens can give; however, I do not want to risk developing hot pixels and therefore take my radioactive lenses off the camera after use. 
Increased radiation exposure can cause cataracts in the eyes, therefore do not expose your eyes unnecessarily – keep your distance when cleaning and inspecting radioactive lenses.
"For uses of thoriated optical glass that are authorized under this exemption, the lens would be enclosed by other materials or there would be additional material between the lens and the tissues of an exposed individual, and only photon exposures would be of concern. However, in unauthorized uses of thoriated optical glass, such as eyepieces of optical instruments, exposure to the eye to alpha and beta particles also would be of concern. This concern is because of the proximity of the glass to the eye and lack of sufficient absorbing material between the source and tissues of the eye." – nrc.gov NUREG-1717 Page 3–288
These general precautions are mandatory when handling any radioactive material — especially alpha-emitting thoriated glass which is far more damaging inside the body than outside of it. Take care not to drop or shatter this lens inside your home, as it will contaminate it.
Oak Ridge Associated Universities as an excellent post about lens radioactivity. 
Mamiya Sekor 58 mm f1.7 specifications
Focal length: 58mm
Aperture: f1.7 – f16
Number of aperture blades: 10
View angle: 40.5 degrees
Construction: 6 elements in 4 groups
Filter size: 52mm / 0.75 pitch
Non-radioactive: Exakta and Argus versions
Radioactive: M42 version is 1.19 uSv/h measured with GMC-300E Plus
Build quality
These lenses are made of metal and glass. They are very sturdy and built like a tank.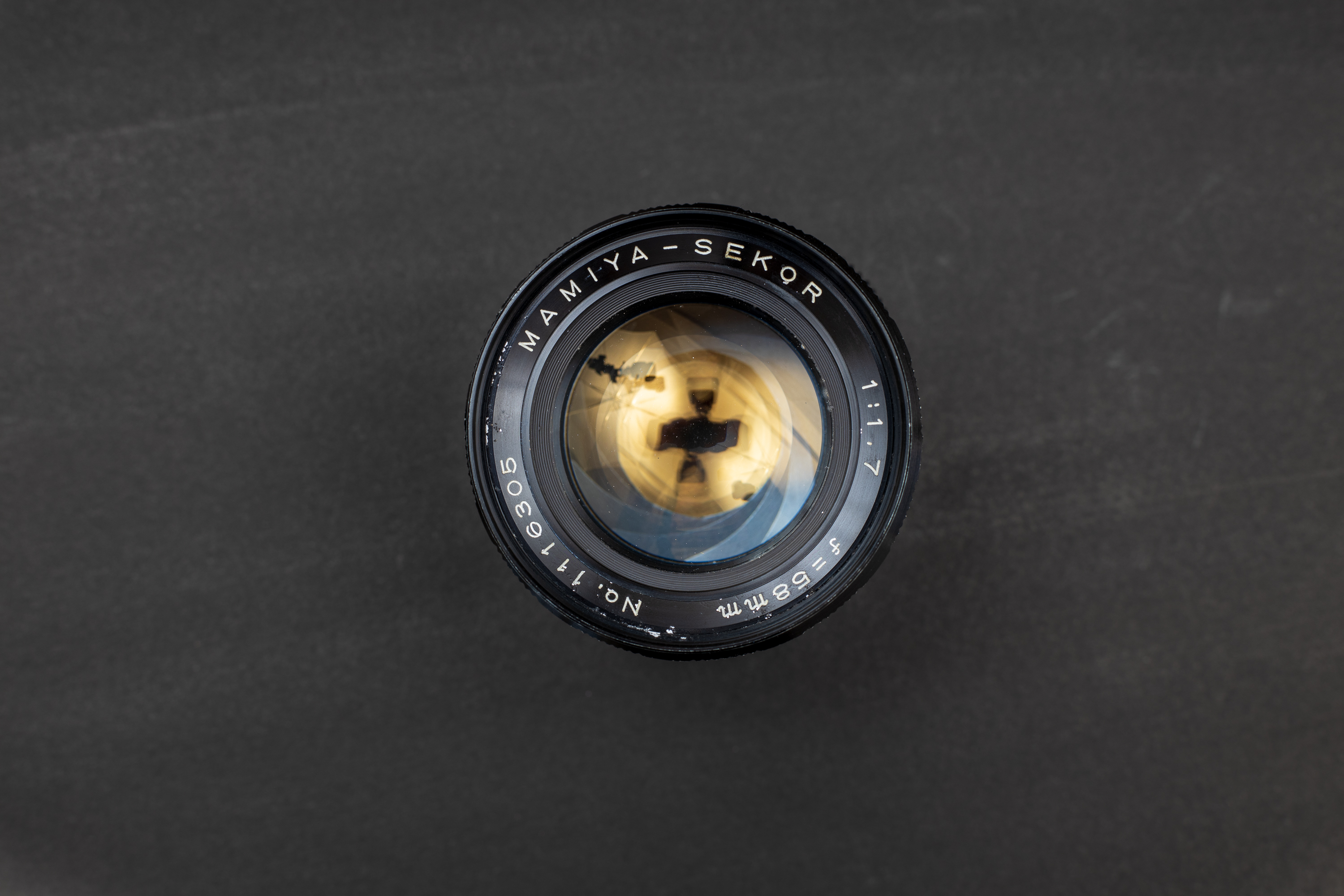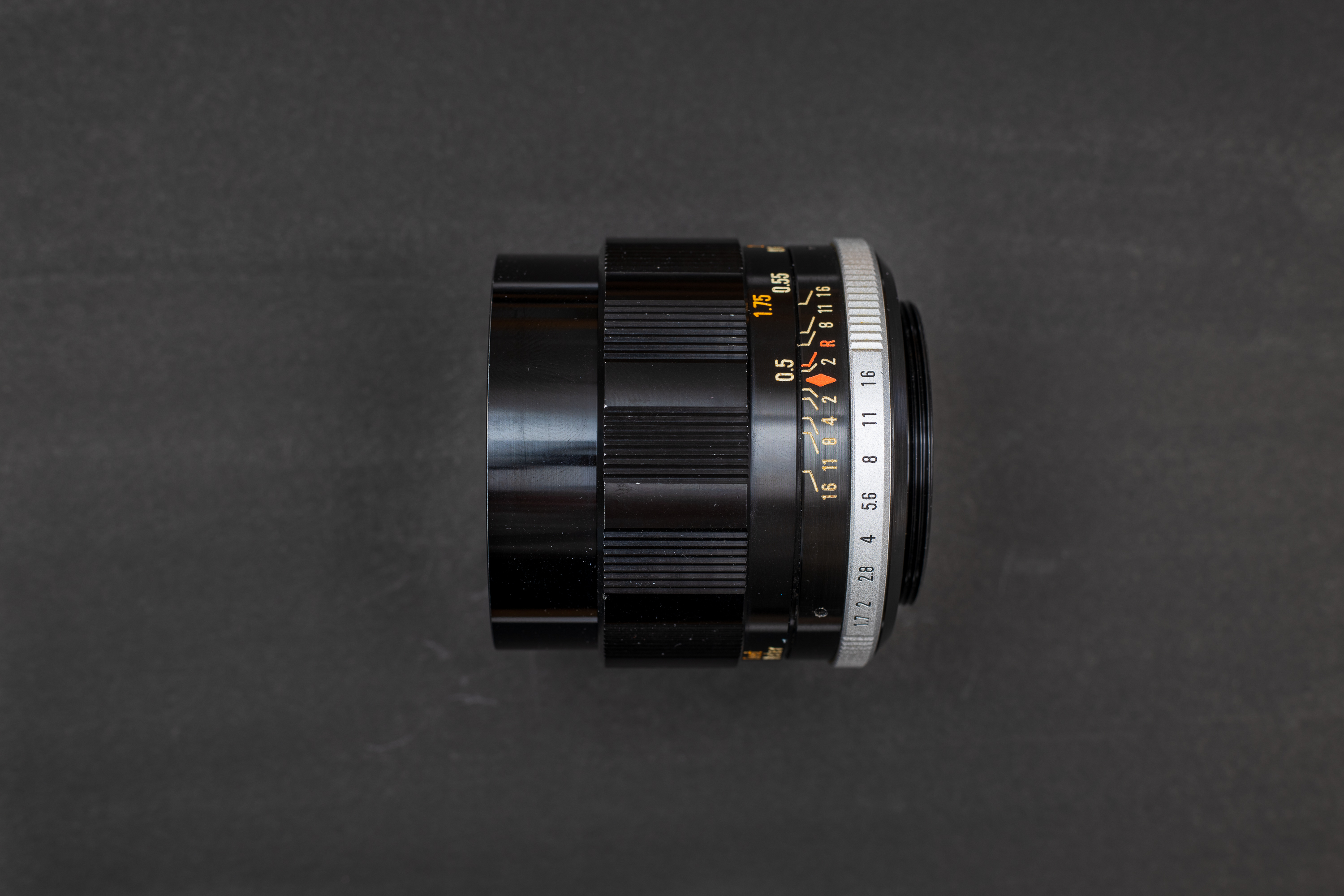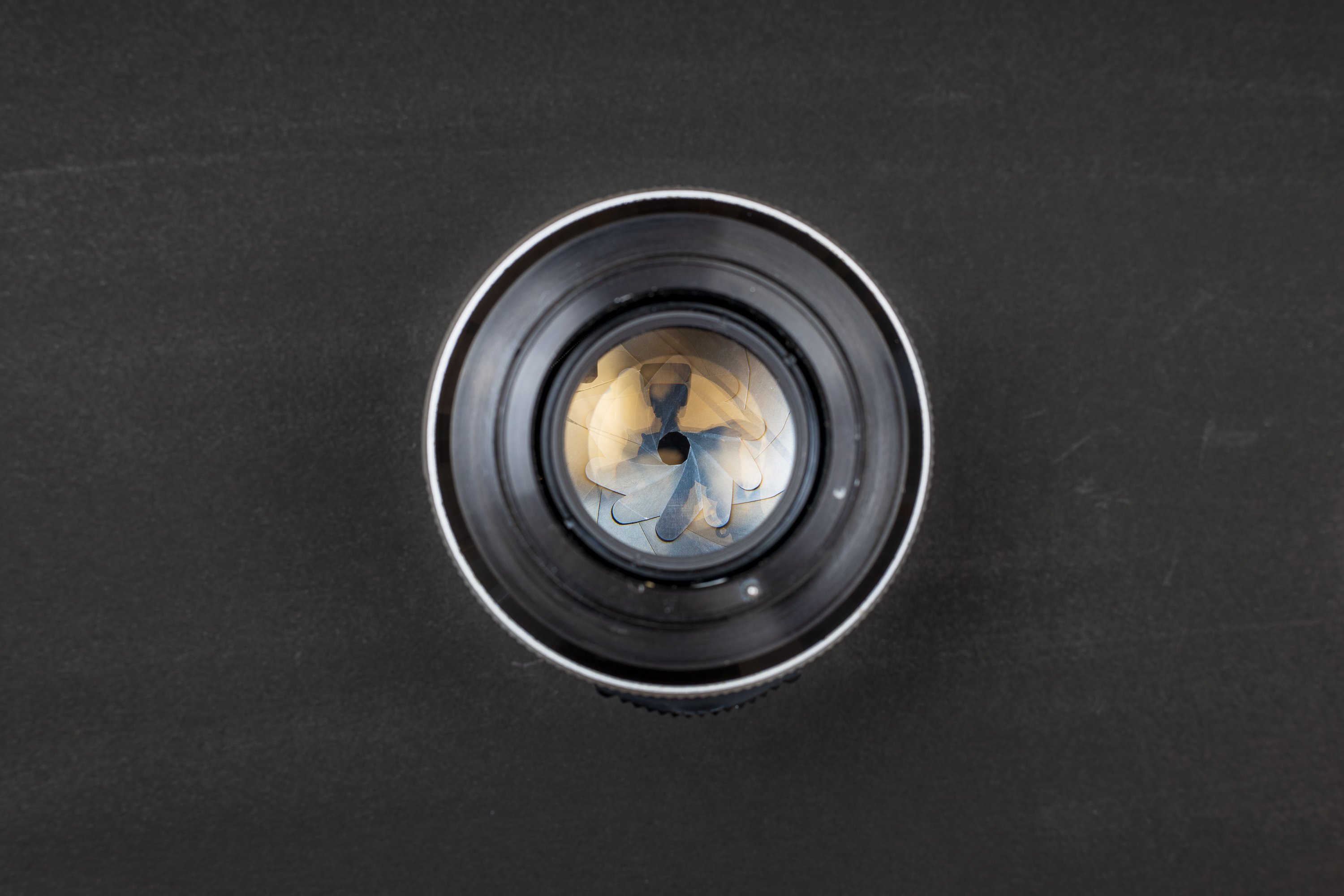 Price
These lenses are uncommon, and prices can vary dramatically from £50 to £300. It will depend on the condition of the lens and its location. Try to look on eBay USA, and eBay UK – primary markets of the Mamiya Prismat cameras. Also try other sites such as Bonanza, or Google Shopping. You will likely have to search for some time to get this lens.
Conclusion
Mamiya Sekor 58mm f1.7 is a competent lens for its age – images are contrasty and sharp. The tones of the black and white photos are pleasing, showing good micro-contrast. Closeup shots using extension tubes are vivid and detailed, with silky backgrounds. 
I rate this lens 5 out of 5. The performance does justify the price, and the rarity consequently makes it a good investment.
Sample photos
Shot RAW with Canon EOS R mirrorless camera, slightly adjusted in Lightroom, and exported as JPEG. All shots handheld with various aperture settings on several different days.