E. Ludwig Meritar 50mm f2.9 was the entry-level option for the Ihagee Exakta line of cameras and cost only 59 Deutschmarks back in 1959. For comparison, another standard Exakta lens – a Biotar 58mm f2 cost six times as much. Given it was considered a cheap lens at a time, I was not expecting too much from this lens.

Nonetheless, I was still curious to try it because the E. Ludwig Meritar 50mm f2.9 has only three glass elements in a simple triplet design originating from 1893.
It was the first lens system that allowed elimination of most of the optical distortion or aberration at the outer edge of lenses. The cooke triplet is noted for being able to correct the Seidel aberrations. It is recognized as one of the most important objective designs in the field of photography. – Wikipedia 
This particular version has a red V mark, indicating that it is a coated lens. 
Opinions about this lens vary a lot from 'worst lens ever' to 'quite good'. I suspect there is a lot of sample-to-sample variation in the quality of the lenses themselves, so being objective here is difficult.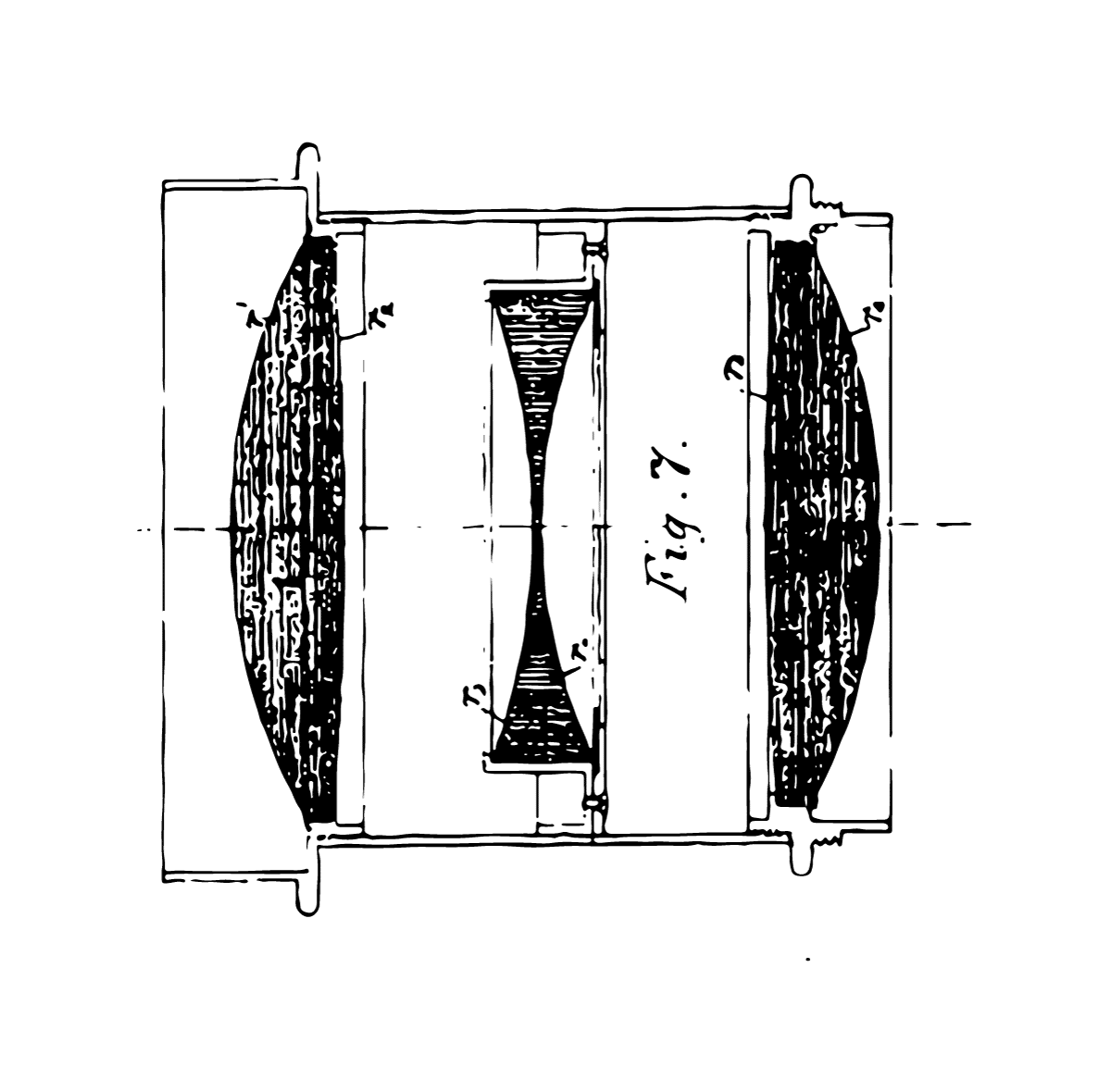 Details / History
Ernst Ludwig was an independent optics manufacturer from East Germany. They made predominantly low-priced lenses, of which the Meritar 50mm f2.9 is most well known and was made from 1949 until 1968.
E. Ludwig Meritar 50mm f2.9 s

pecifications

Text: E. Ludwig Meritar 2,9/50 V
Mount: Exakta, M42
Focal length: 50mm
Aperture: f/2.9 – f/16
Aperture blades: 5
Minimum focus distance: 0.7 m
Front filter thread: 35.5mm
Size: 30mm x 56mm
Radioactive: No
Weight: 124g
Made in: East Germany
Optical design: Three elements in three groups (Cooke triplet)
Construction and Handling
E. Ludwig Meritar 50mm f2.9 is made of aluminium alloy and glass. However, it does not feel as refined as other Exakta lenses of the time. 
Due to the size and proximity of the focus and aperture rings, it is easy to confuse them.
I have noticed that because of the limited overall sharpness focus peaking is not as useful to indicate the focus areas, making it harder to take action shots. My dog moved from me far too many times before I could take a sharp photo of him. In contrast, Carl Zeiss Biotar 58mm f2 has a larger focus ring making it easier to focus.
Focusing distance is also rather long at 70cm. Therefore, close up shots are not possible without an extension tube. 
Front filter thread of 35.5mm is unusual and finding accessories for it is therefore difficult.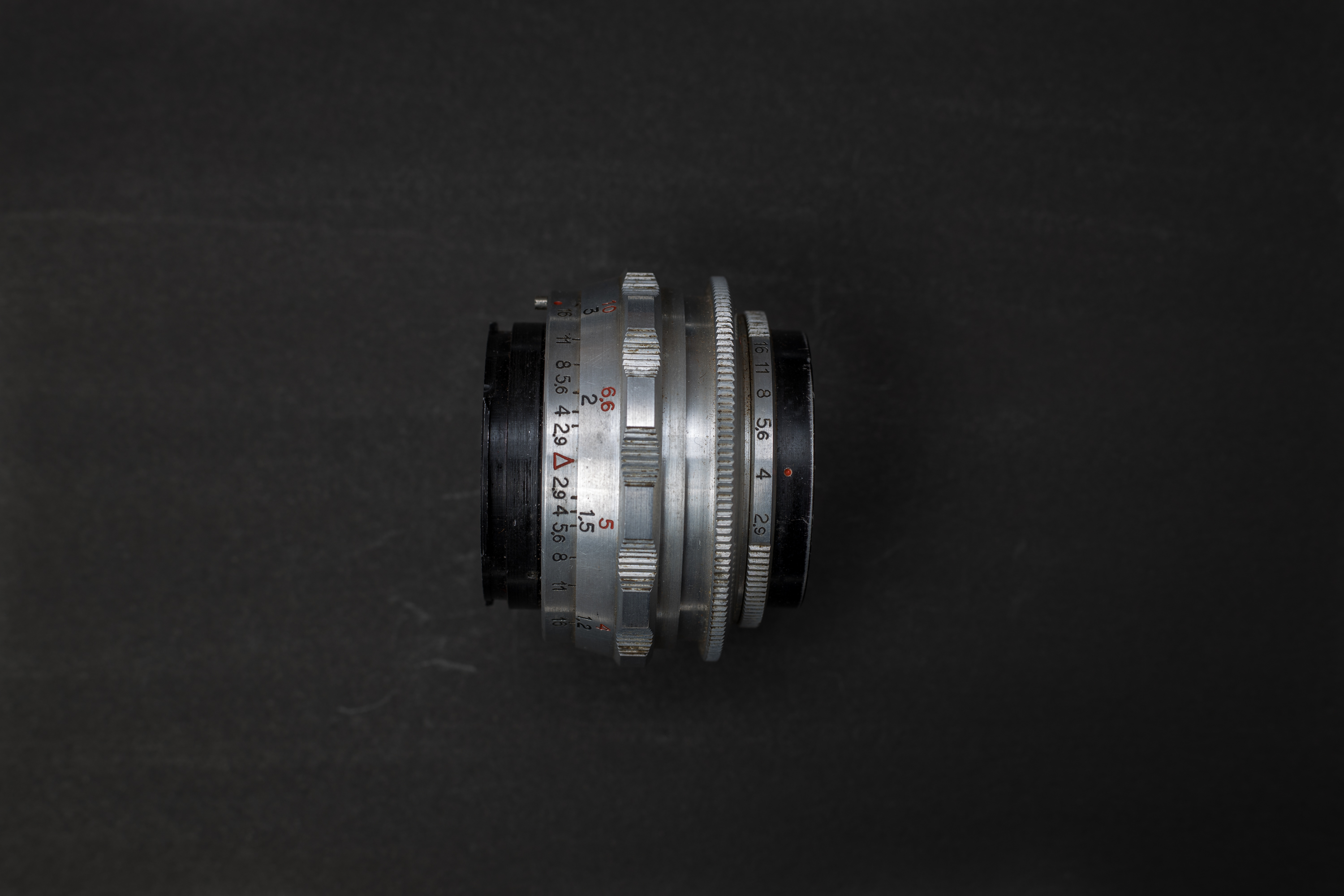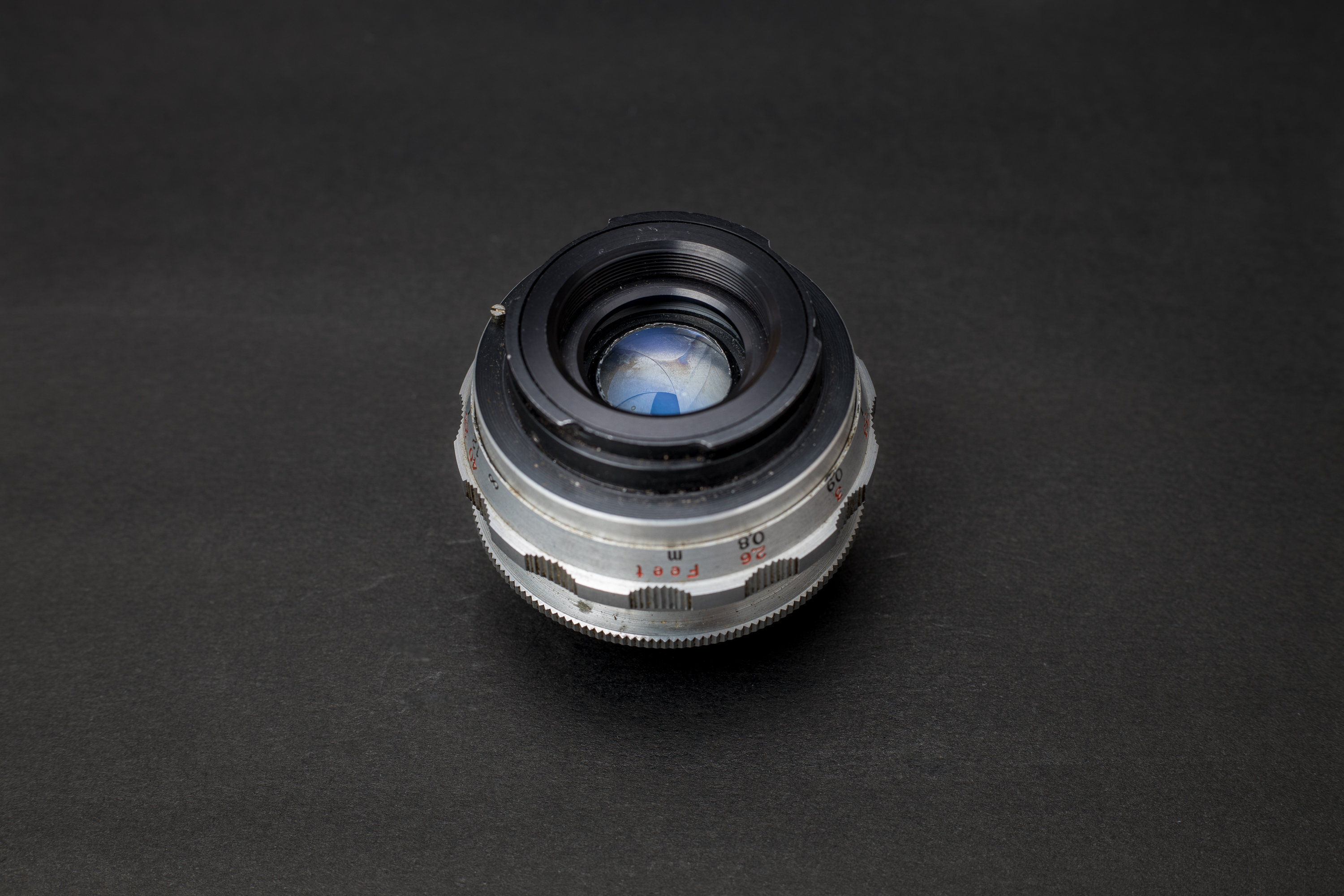 Radioactivity
Like all lenses, this one did not escape my Geiger counter. Not surprisingly, it does not contain any expensive thorium elements. It may contain lanthanum glass elements, but my Geiger counter is not sensitive enough to detect these.
Price
While this lens is not exactly rare, it is not very common either. There are usually some on eBay, but watch out for the inflated prices, as some dealers try to profit.
It should cost between £25-£40 on eBay UK, or about €30-€50 on eBay Germany. Prices in the USA fluctuate between $50-60 on eBay USA. 
Compatibility / Adaptor
It took a while to find a decent Exakta to EOS RF adapter. The first one I tried was Pixco branded, but it did not fit lenses appropriately. Some lenses were loose while others would not rotate and fix into position. Mamiya lenses would refuse to mount at all because the shutter release pin was bumping against the adapter.
After further research, I bought the Kipon branded Exakta to EOS RF, and I can not recommend it enough. Kipon has nailed it! All lenses work well, snap into position and do not wobble. There are no clearance issues with the shutter release pin either. The adapter is well made from smooth quality metal and feels stable on the camera.
Image Quality
I managed to get more beautiful pictures than I expected to get from it during the time that I have been using it. It doesn't compare to the more expensive lenses which are better in all objective metrics. However, in subjective terms – I do like the distinctive pictures taken with it.
E. Ludwig Meritar 50mm f2.9 is a bit more challenging to use and requires a little more thought to ensure it is sufficiently stopped down and not pointing into the sun. 
In terms of look, the photos do have a different feel. This lens will leave a signature on the images it produces. They will have a soft distorted outer frame most of the time, even stopped down. But at the same time a beautiful and acceptably sharp centre with enough detail.
Overall, it is a very hit and miss kind of lens, certainly not for everybody. 
F2.8 – Unsharp and hazy. Might be suitable for a specific look, but not much else.
F4-5.6 – Gets much sharper.
F8-F11 – Still not very sharp, as compared to Zeiss glass, but usable. Edges still soft.
Pros
Low price

Vintage looking photos

Usable when stopped down

Cooke triplet lens design
Cons
Inconvenient aperture and focus rings

Relatively soft, even stopped down

The minimum focus distance of 0.7m
Conclusion
I would rate this lens a 2 out of 5. I did expect it to be worse but was left surprised by how usable, albeit temperamental this lens is.  If you don't want to spend too much and want to try an early lens design, then give this lens a try. 
Have you tried the E. Ludwig Meritar 50mm f2.9? What do you think about it?
Sample images