Carl Zeiss Ultron 50mm f1.8 is a lens for short-lived Zeiss Ikon Icarex line of cameras. Famous on the internet – it generally has good reviews and recommendations, so I wanted to try it for myself. It turned out to be one of my favourite vintage lenses. I use it a lot, taking it on trips to the mountains, forests, or just casual strolls in the park.  I also bought an M42 version too for comparison.
It's difficult to pinpoint what makes the images captured by it so appealing. The resulting images have a unique rendering which is something difficult to express in words. The lens design is equally different; it uses a concave front element which is rare in lenses. 
This excellent review has dispelled the myth that this lens is better than newer lenses. Modern lenses beat this lens in pure sharpness, coma suppression, flare resistance, but this lens delivers a bucketload of vintage style, with which current well-corrected lenses cannot compete.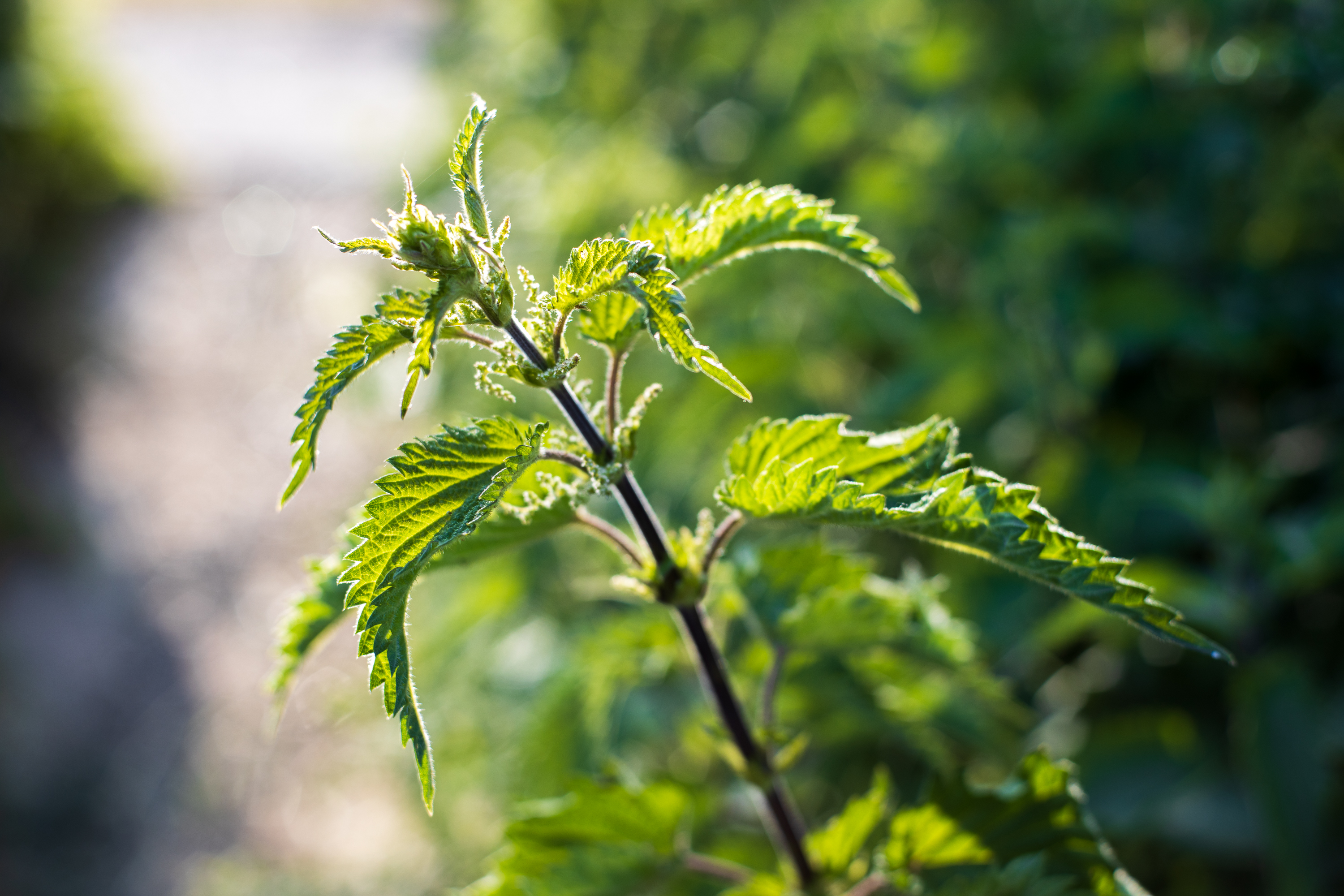 Details & History
Albrecht W. Tronnier designed the Ultron 50mm f1.8 while working for Voigtländer AG, which filed the patent US3612663 for this lens design in 1969, and had it approved in 1971. After a short run, in 1972 the lens production ceased. Carl Zeiss (which owned Voigtländer) only made a few thousand lenses in Voigtländer plant, West Germany, which makes them quite rare.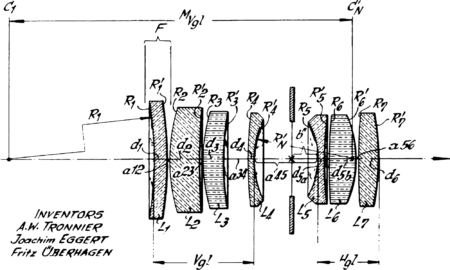 Within this primarily Gauss type of double objective is the new system of the invention which in contrast with known techniques has a new type of forward component which terminates at its front end in an end surface which is not convexly curved in a forward direction toward a distant object so as to have a positive front end surface but instead has forwardly directed toward a distant object a concave front end surface which is dispersing and which in addition acts in an overcorrecting manner with respect to image errors.– A. W. Tronnier et al.
This particular lens design makes it a unique and exciting lens to own for collectors and photographers alike. No other lenses utilise the same optical formula. Color-Ultron 50mm f1.8 succeeded this lens and was designed by Dr Erhard Glatzel. It had a slightly convex front element, as opposed to concave glass element present in this lens.
Carl Zeiss Ultron 50mm f1.8

Specifications

Focal length: 50mm
Aperture f1.8 – f16
Mount: Icarex BM / M42
Construction: 7 elements in 6 groups
Minimum focus distance: 45 cm
Focusing: Manual
Number of diaphragm blades: 5
Radioactive: No
Production run: 1968-1972
Made in: West Germany by Voigtländer for Carl Zeiss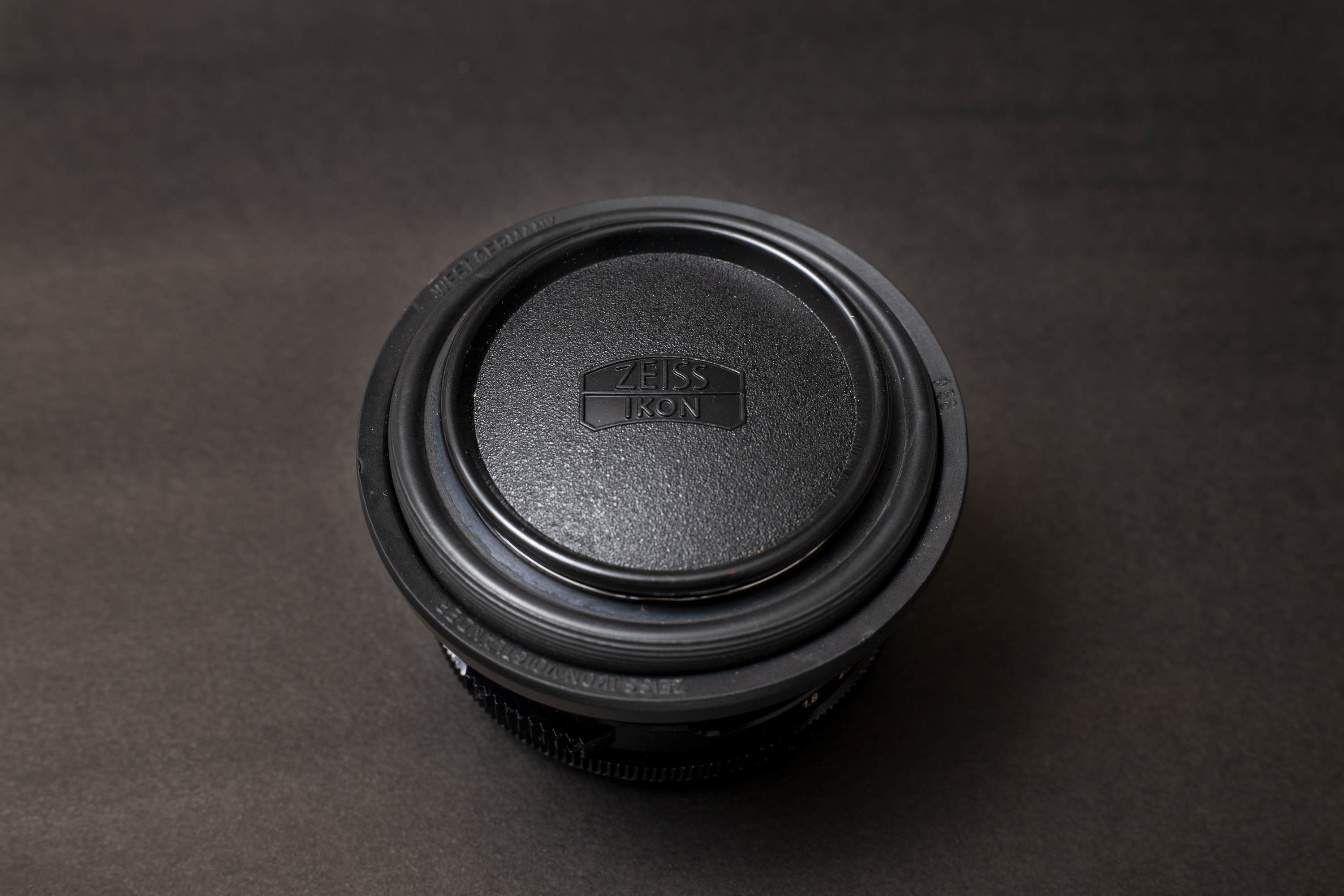 Construction
Carl Zeiss Ultron 50mm f1.8 is a robust lens. The barrel and internal mechanisms are metal. It has survived for over 40 years of use and still performs well with a smooth and pleasant focus. There are five aperture blades, controlled by a step-free aperture control ring, which can be a bonus for videographers.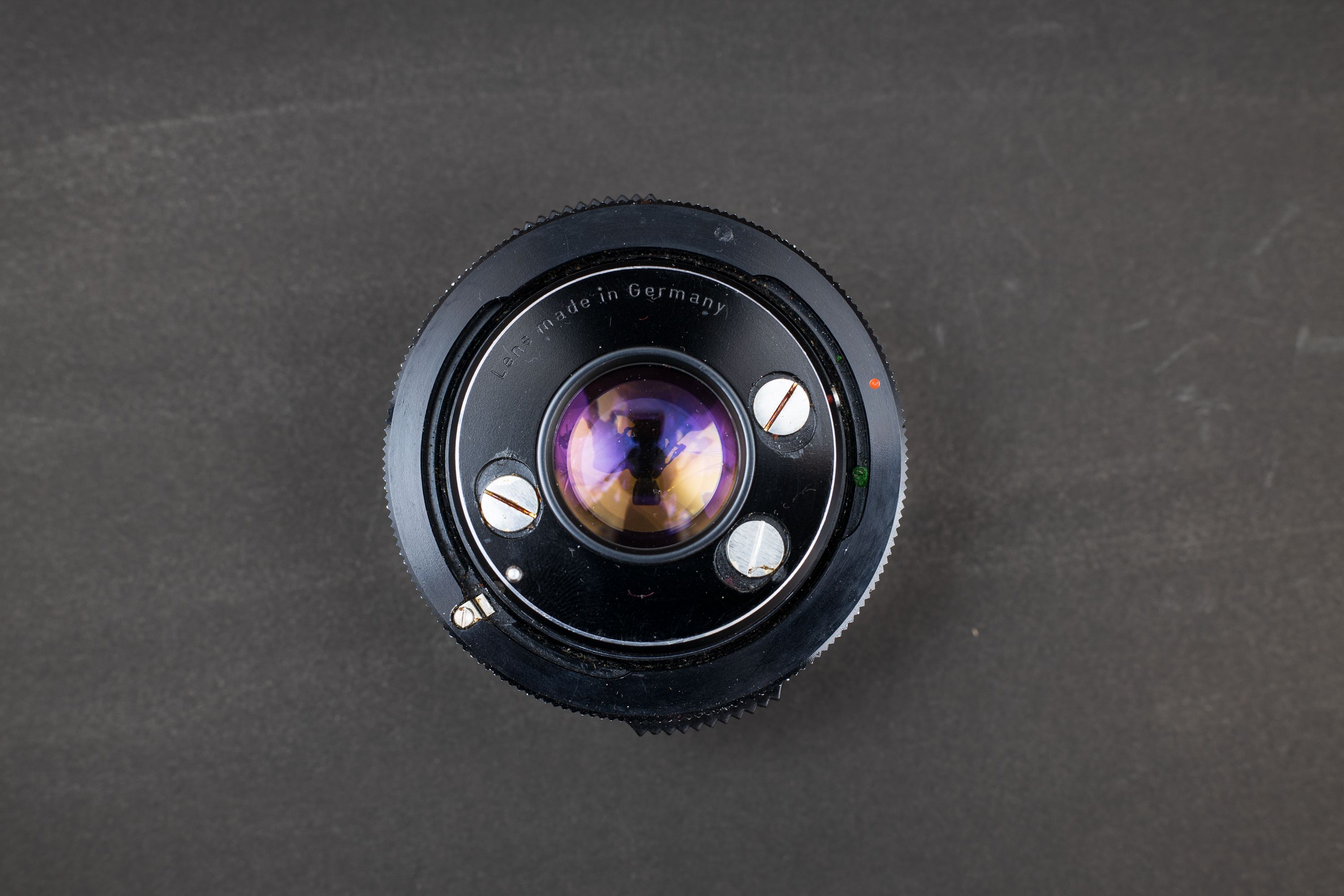 For those with a physics interest — I have tested the lens for radioactivity. For better or for worse, I found that it does not contain any radioactive glass elements. I wonder how it would perform if it had some thoriated glass and multicoating. One can only dream.
The minimum focus distance of 45cm is quite beneficial for good closeup shots.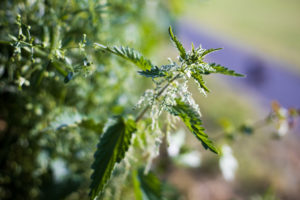 Versions
There are two versions of the Ultron — Icarex BM and M42. The M42 mount version is the latest and a more expensive model. They have the same optical formula, minimum focal distance, and other parameters. I have both versions and can't see any differences in the images between the two.
I would buy the Icarex BM version because it is cheaper, but ensure that there is an appropriate adapter available for the camera body.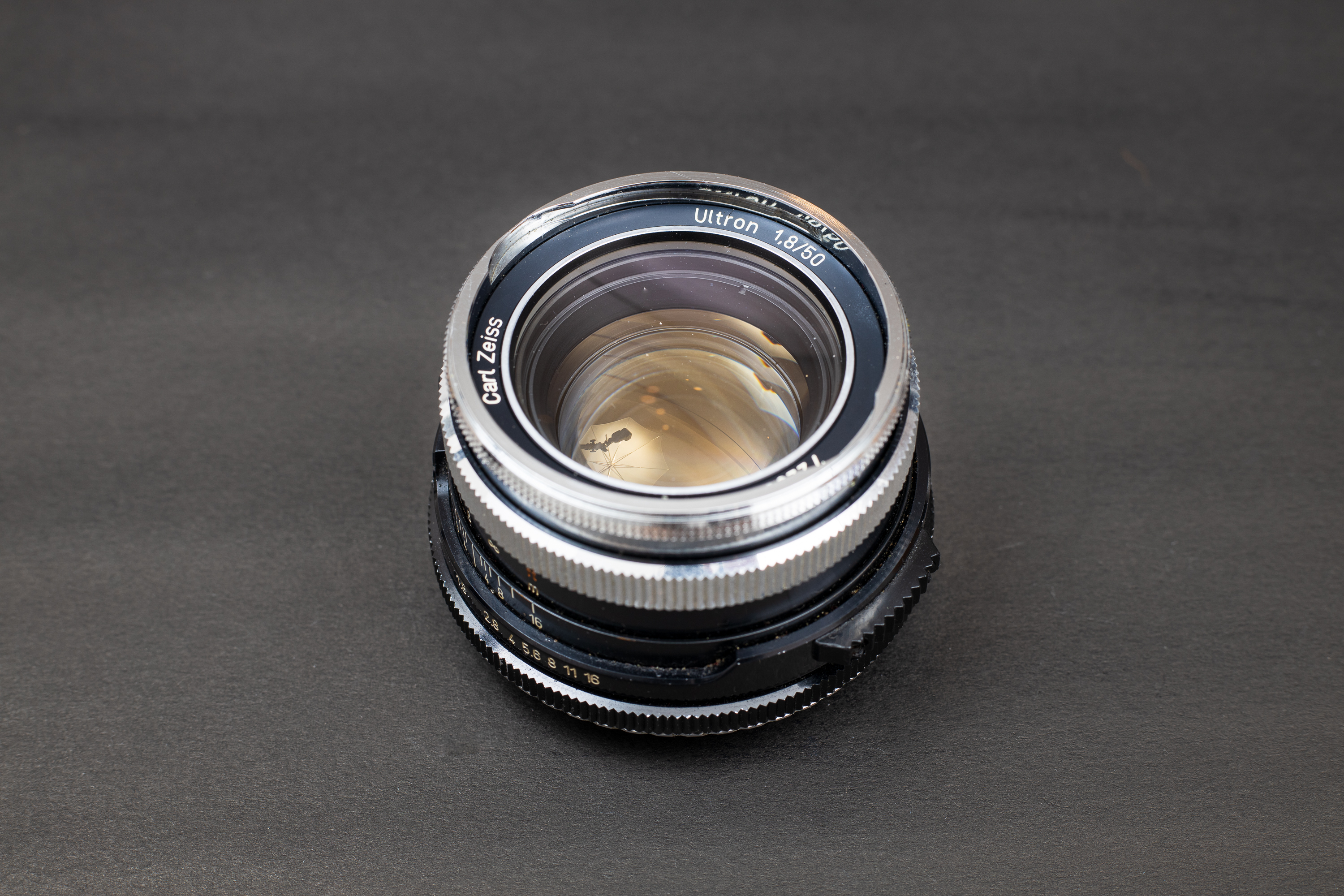 Size and weight
Carl Zeiss Ultron f1.8 is quite small compared to other lenses and is easy to carry even with an adapter, and balances well on the camera. It does not feel light or flimsy when holding it and weighs 185 grams. 
Price
It is on the expensive side, usually going for over £300 for a good quality Icarex BM sample (€350 / $400). M42 version can be up to £100 more. Limited production numbers and unique design makes this lens quite collectable. I luckily bought mine on eBay, so if you are interested, take a look. 
Compatibility / Adapters
The Icarex BM version was troublesome to adapt to my Canon EOS R. I bought a Kipon ICA35S to EOS R adapter but found that it does not depress the aperture pin on the lens, thus making aperture stuck open.  A significant problem with this particular adapter, so I would not recommend it for this lens.
I then tried an Icarex 35S to Canon EF adapter from eBay, which had a lip that depresses the pin and allows the aperture to work. However, when mounted on EOS RF to EF adapter, it shorts the contact pins and causes the camera to lock up. 
A little bit of duct tape (or any other non-metallic strong sticky tape) solves the problem – stick the tape on the adapter where the contacts touch it, and it will no longer short circuit the camera. I am glad my EOS R still functions after being short-circuited, so be warned.
M42 version has no such problems, as it works just like any other M42 lens, and there are plenty of adapters for the majority of camera mounts. 
Image Quality
It is purely subjective, but I like the images this lens takes. They have that beautiful 3D look to them. There is enough sharpness wide open (if the subject is right). When stopped down this lens is as good as modern lenses – sharp, contrasty, and with pleasing colours.
F1.8 – Somewhat sharp in the centre, but soft overall, with loss of contrast. Good for portraits.
F2.8-4 – Sharp and contrasty in the centre, improved sharpness in the edges.
F5.6-F8 – Everything is sharp and contrasty.
F11 and smaller – No improvement, starts to soften due to diffraction
Pros
Photos are sharp and have a unique character

Lightweight

Unusual lens design

Robust metal construction

A great tool for artistic photography
Cons
Expensive

Poor flare suppression

Difficult to find 

Difficult to find a suitable adapter for Icarex BM version
Conclusion
Carl Zeiss Ultron 50mm f1.8 is a pleasure to shoot with, and I will never sell it. It played an essential part in the history and evolution of Zeiss lenses and was designed by a legendary lens designer.  It's very versatile as a walkaround lens. The only issue I had was finding an appropriate adapter and tweaking it to work correctly.
I would give an overall rating of 5 out of 5.
What was your experience with this lens? Please comment below!
Sample Images